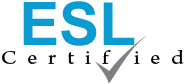 Welcome to ESL Certified Live Help! Please click continue to start chatting.
Feel free to email our staff if you are unable to access Live Help.
Please Enable Cookies
You will need to enable cookies to chat with a Live Help operator.

If you have cookies enabled within your browser please email support as there is an issue with the Live Help service/installation.